Mira's Fertility Meditation Playlist
Stress triggers irregular cycles and ovulation—deeply affecting your body's fertile abilities. Fertility meditation unlocks your body's full fertility potential through specialized and holistic exercises. Reduce the stress levels affecting your fertility, rebalance your ovulation, lower your stress hormones and boost your reproductive hormones effectively in 10 minutes or less.
Expert-backed fertility meditations
6 meditation exercises to explore
Less than 15 minutes daily
Lower your stress naturally
Unlock your Body's Fertility Potential
Studies have shown that stress factors affect people TTC by
almost 30% compared to others.
Re-Balance your Ovulation
Cortisol, the stress hormone, causes irregular ovulation cycles. Fertility meditation reduces cortisol, allowing the reproductive system to rejuvenate and conceive within a calmer environment.
Achieve a Deeper Focus
You'd be surprised by how much our brains affect our body's natural abilities. Tuning in with your body through holistic exercises connects you to your goals and engages you with conception.
Cultivate Fertility Hormones
The sex hormone DHEA preserves and produces eggs for reproduction. Fertility meditation lessens cortisol and welcomes the much-needed DHEA into your system!
Feel Confident to Conceive
Fertility meditation releases the love concoctions of serotonin, oxytocin, and dopamine—helping you feel really good all over! This allows you to feel confident about your conception goals.
Fertility Meditation vs. Regular Meditation
Fertility meditation focuses on feel-good fertility hormones in charge of your cycle's wellbeing, while regular meditation targets your entire body. Fertility meditation is a wonderful mixture of effective mantras, visualizations, breathing techniques, and yoga exercises that increase your fertility abilities and help you conceive!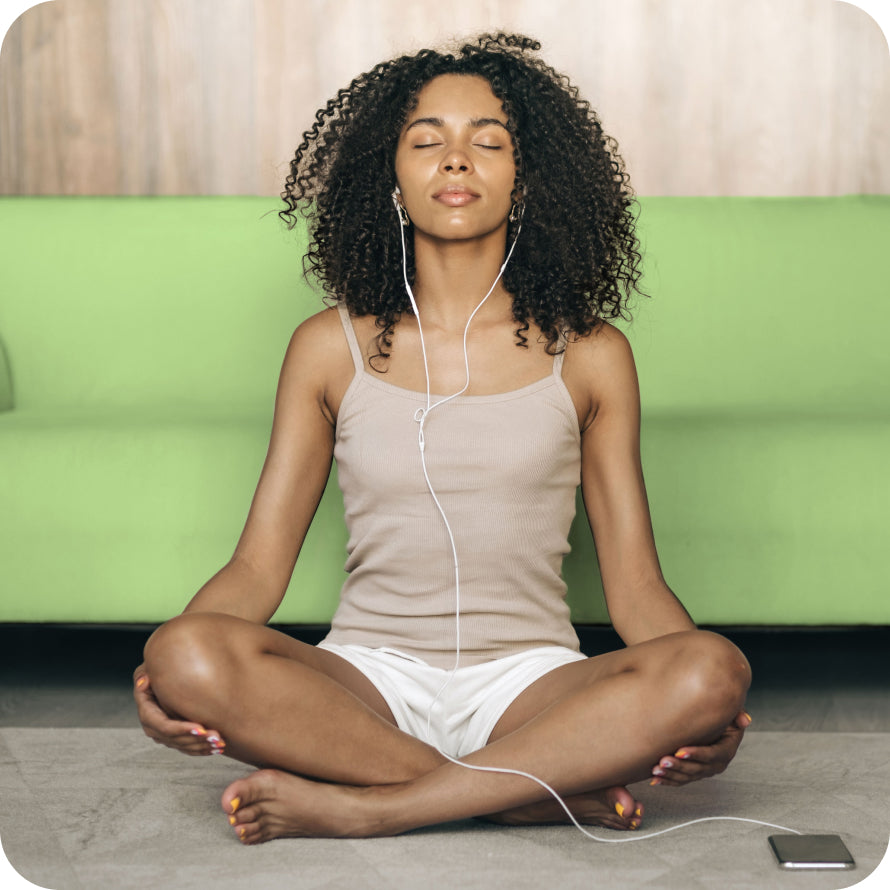 Get Life-Time Access to Fertility Meditation Exercises
Expert-guided exercises
Mira's fertility meditations are guided by fertility wellness coaches, health practitioners, award-winning journalists, and best-selling authors—all here to guide you on your fertility journey.
Fertility focused meditations
Our exercises focus on rebalancing your fertility hormones, cycle, and ovulation through proven destressing techniques.
Lifetime access
Come back to your Meditation Playlist whenever you feel the need to recenter to continue on your journey.
Meet your Fertility Meditation Experts
Lisa Pineda
Over 20 years of advanced yoga instructor experience. Lisa became a mom by using her fertility health expertise during her journey. Two-time TEDx speaker, wellness coach, and award-winning journalist.
Lisa's Meditations:
Let Go and Prepare Your Body for Conception

teaches you to let go of defeatist or dismissive thoughts about your fertility journey. Helping you feel less anxious and more in control of your emotions.

Body Scan, Awareness, and Deep Belly Breathing

Visual imagery and belly breathing create a feeling of relaxation, comfort, and support for your body's abilities.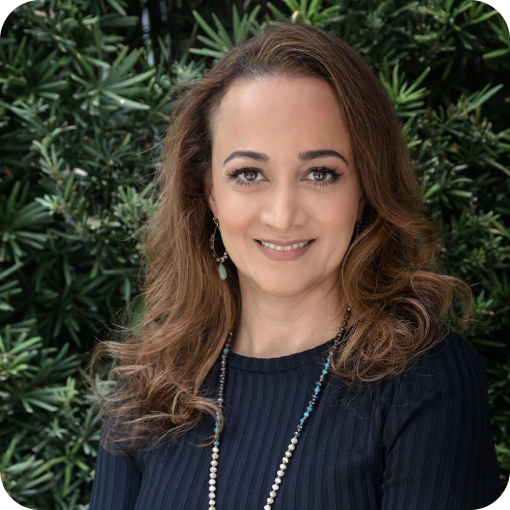 Michelle Oravitz
Acupuncturist, ayurvedic practitioner, and certified hypnotherapist specializing in fertility health. She hosts "The Wholesome Fertility" Podcast and provides fertility wellness tips and professional advice to her listeners.
Michelle's Meditations:
Deeply Balance Your Hormones

Guided visualization of healing a life force vitality to awaken balance through the brain, thyroid, and ovaries recorded with a background of theta wave binaural beats.

Re-Connect Your Heart to the Uterus

Chinese medicine states that the heart has an essential role in the health of the uterus, and the two intertwine through a vessel called the Bao Mai. This meditation focuses on bridging your heart and your uterus with feelings of love.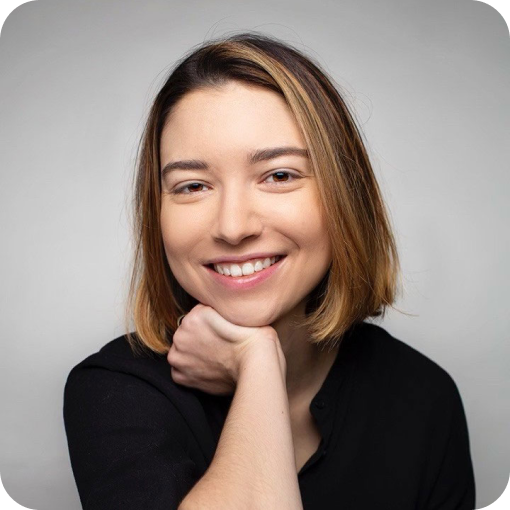 Allison Locke
R.TCMP, FABORM, CLT, OBAAM. Acupuncturist, yoga teacher, and health practitioner. As a stage three endo warrior, Allison is passionate about helping treat the pain and symptoms of endometriosis and infertility.
Allison Meditations:
Ovulation Meditation

Stress causes inflammation in your body, which is problematic for your reproductive system. These body relaxation and meditation exercises help you destress and create a healthier mindset about your fertility.

Two-Week Wait Meditation

Feeling present and being honest with yourself will help you reach your fertility goals. Mindfulness meditation helps you feel safe and confident about your body—allowing you to be in tune with your reality without overreacting.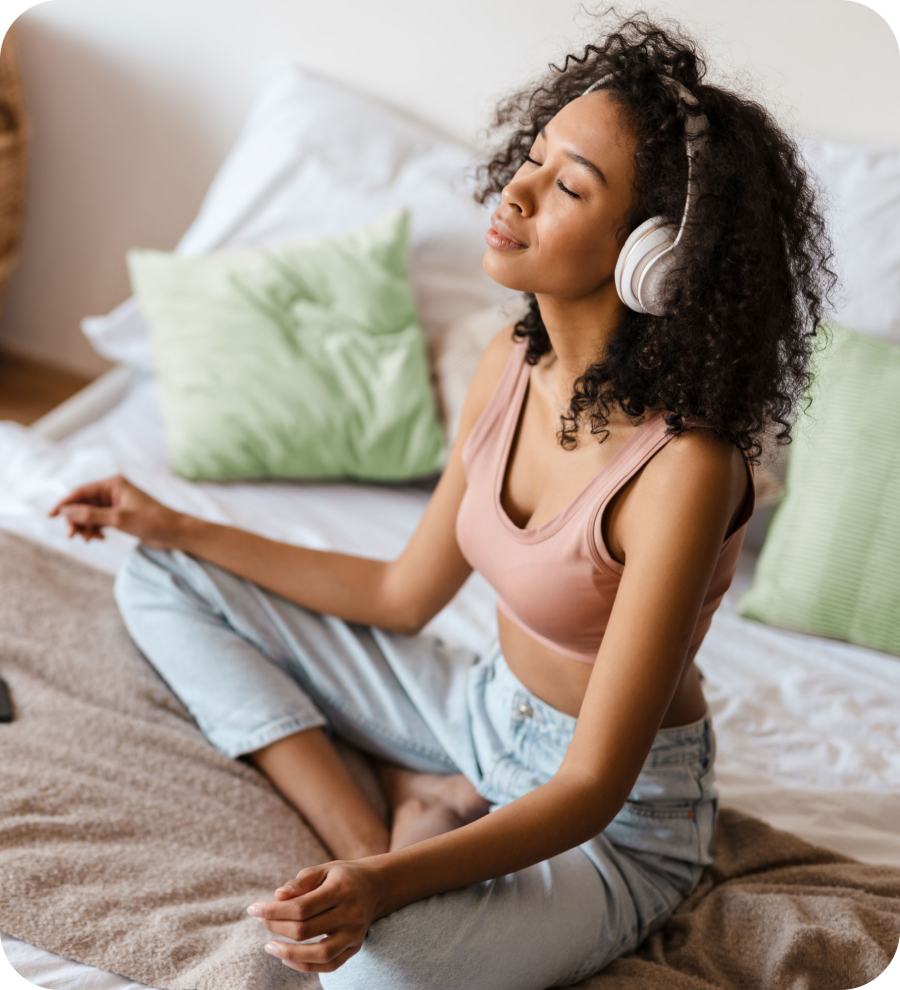 Mindfulness for your fertility journey
Rebalance your hormones Our brains are deeply connected to our hormones. Reduce stress hormones like cortisol that cause irregular cycles and welcome happy hormones like DHEA into your body.
Conceive with a clear mindset Stay in tune with your surroundings and emotions. Feel safer and confident about your goals and your body's ability to reach them.
Recenter to plan your future family Making future family plans might trigger anxiety. Allowing yourself to recenter will help you feel more confident about your decisions.
Get Mira's Fertility Meditation Playlist
Fertility meditation helps you feel confident in your body's fertility potential. Our expert-guided holistic exercises reduce stress hormones, rebalance your ovulation, and boosts your fertility.
Frequently Bought Together