ExSeed Sperm 2 Test Kit for Home Use
ExSeed provides sperm volume, motility, and concentration using revolutionary technology — and syncs results into your smartphone in 15 minutes.
Better understand your partner's fertility to reach your goals.

Understand sperm quality easily.
Learn how to improve sperm quality with a personalized in-app program.
95% accuracy and discreet at-home testing.
1 ExSeed Analysis Device (CE marked)
2 Collection cups and lids
2 Sample slides
2 wipes
The tests come in discreet packaging and only take 15 minutes to get results.
ExSeed fertility experts will be ready for any questions and will help guide you on your journey.
This product is available only for UK and EU customers. Average shipping is 2-4 working days.
ExSeed Health will exchange/refund based on the terms of this exchange and refund policy provided:
The claim is made within 14 days of purchase
The information provided is complete and accurate
Submitted evidence supports the claim that the goods are unused
The product has not, in our opinion, been mis-handled or used for other than the person intended.
Why Test with ExSeed?
Sperm quality plays a critical role in fertility, especially when trying to conceive. ExSeed shows overall sperm health and helps you improve it to reach your goals! This CE Certified device and app provides full-spectrum Sperm Health results with over 95% accuracy — without having to leave your home to get them.
Plus, the app offers a personalized lifestyle intervention program that helps you improve your sperm quality with tips depending on your results. ExSeed tests come in discreet packaging and only take 15 minutes to get results. Have questions? ExSeed fertility experts are ready to help guide you on your fertility journey!
How a home sperm
test works
Deliver sample
Test the quality
Know your score
Improve your fertility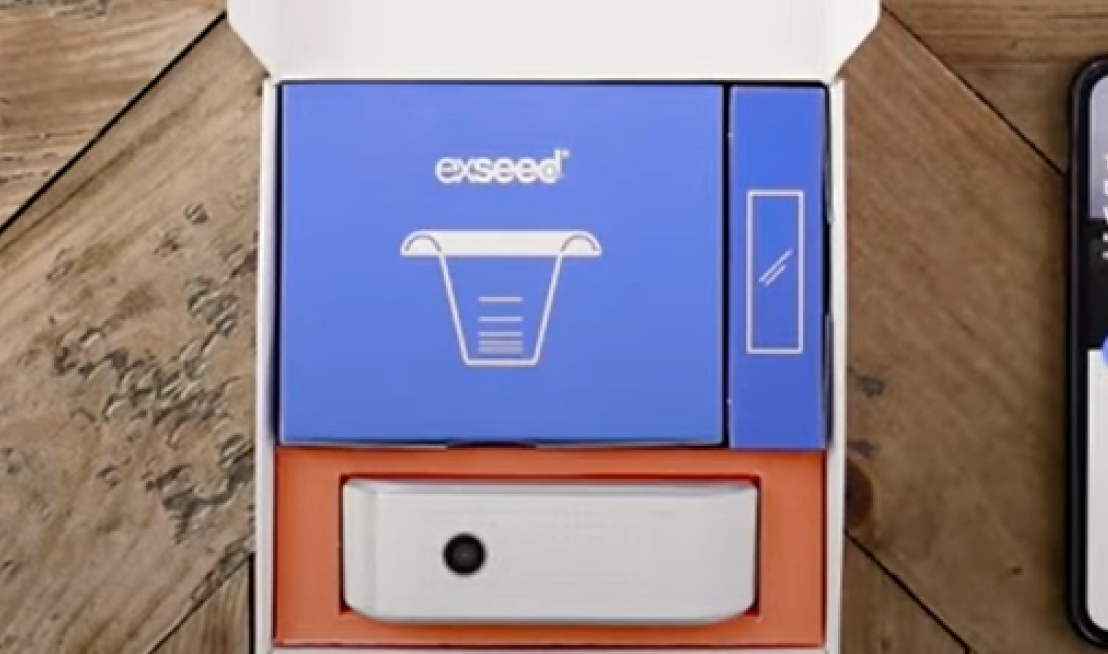 ExSeed introduction video
How to guide: Your step-by-step instruction video on how to get started.
Watch Now
How ExSeed measure sperm
The ExSeed Home Sperm Test measures the Total Motile Sperm Count. This is the total amount of sperm cells moving forward per ejaculate. This number is one of the best predictors of male fertility because it measures the amount of sperm cells that could possibly reach the egg after intercourse. The number is made up of the three measurement volume, concentration and motility.
Volume
Semen volume is the total quantity of fluid ejaculated. A normal volume is more than 1.5ml. Below that is called Hypospermia and can, for example, be caused by hormonal abnormalities or ductal blockage.
Concentration
Sperm concentration is a measurement of how many sperm cells there are in each milliliter of semen. A normal concentration is above 15 million sperm cells per milliliter. Being below 15 million sperm cells per milliliter is referred to as oligospermia, and it is called azoospermia if there are no sperm cells at all.
Motility
Sperm motility is the forward motion of sperm cells. For a sperm to fertilize the egg, it must travel quickly through the female reproductive system, which requires strong forward swimming motion. Our algorithm tracks forward motility, which is also referred to as progressive motility. Normal motility is above 32% of the sperm cells moving, below that is called asthenozoospermia.
ExSeed Health Reviews
Digifazz
I was worried when I tried a manual home-test kit and got strange results but ExSeed's were definitive. I ordered this kit, delivered within 3 days and I...
Anders
During the corona, my partner and I were advised that I took a fertility test at home before deciding on what to do in regards to our fertility. The ordering...
Peter
I was looking for home-based and accessible data and reassurance. I did my research and went with ExSeed, based on company profile and reviews.